Dates & Rates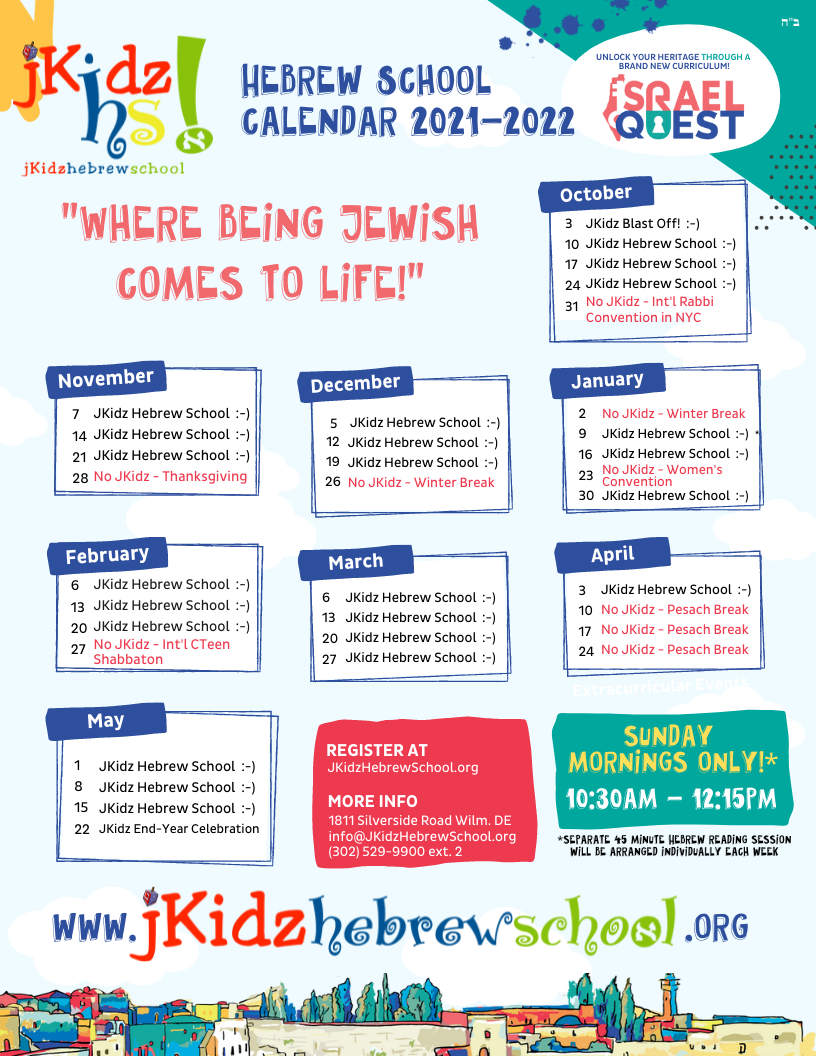 Good news... This coming year of 2021-2022, we are offering a wonderful in-person option for JKidz Hebrew School (following current CDC guidelines)!
JKidz Hebrew School students will meet every Sunday for the duration of the scholastic year, with the exception of holidays and major events from  10:30 AM - 12:15 PM.
In addition, a private, virtual 45 minute Hebrew Reading Session will be scheduled with your child's designated Hebrew reading teacher at a mutually convenient time at any point during the week. This session us included in the Hebrew School fee!
For a complete list of Hebrew School Dates, please visit our convenient online calendar.
TUITION FOR THE 2021-22 SCHOOL YEAR:

$1000/child + $100 supplies = $1100
THANKS TO AN ANONYMOUS DONOR, THE NEXT 16 NEW REGISTRATIONS (AT THE TIME OF POSTING) WILL BE JUST $475 PER CHILD! 

This price includes a weekly one-on-one Hebrew tutor on Zoom! 
 
Remember that no membership fees are required at JKidz, since every Jew is automatically a member here!

Please note that no child will be turned away due to lack of funds. Please contact Rabbi Motti Flikshtein at [email protected] or (302) 529-9900 Ext. 2 to discuss any financial considerations.